Tourist markets around Guérande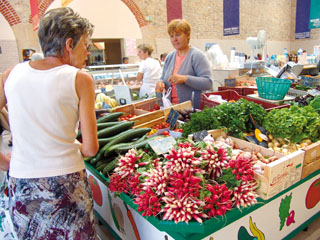 In the around Guérande , the markets are numerous and varied. Fish, meat, fruits and vegetables etc. If you are looking for fresh produce, the markets of the Guérande peninsula open their paths during your holidays on the Domaine de Léveno.
With its halls located in the heart of Guérande , around the Saint Aubin collegiate, the Guérande market takes place almost every day. Strolling through the cobbled streets during the market allows you to discover the character of this unique and typical city from a different angle.
---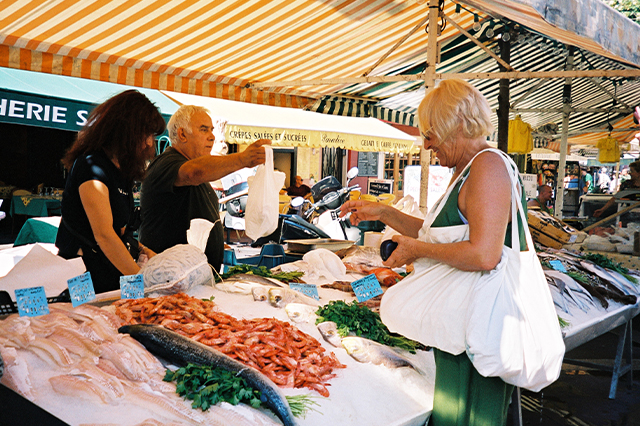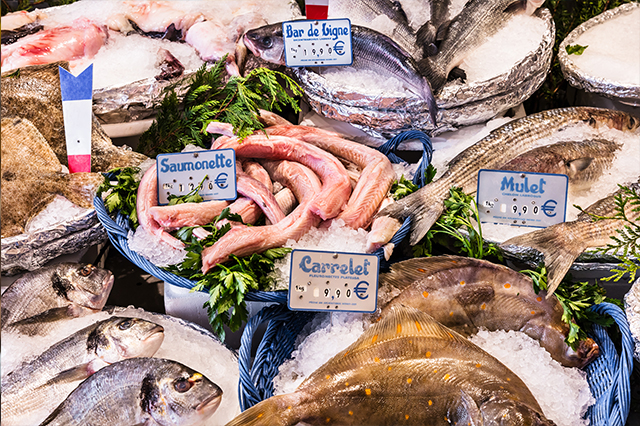 Traditional markets
Guérande Wednesday and Saturday (intramural) all year long. Les Halles (intramural): the fish on Wednesday, Friday, Saturday and Sunday mornings. (GPS Latitude: 47.328003 | Longitude: -2.429759)
La Baule Every day except Monday (except school holidays), every day in summer. Market Square (GPS Latitude: 47.284887 | Longitude: -2.394858)
Pornichet Wednesday and Saturday all year, Place des Halles
Tuesday morning (in summer) at Sainte Marguerite
Covered hall: open every morning for food (except Monday in winter)
(Latitude GPS: 47.263426 | Longitude: -2.340571)
Le Pouliguen Tuesday, Friday and Sunday Place des Halles (GPS
Latitude: 47.277547 | Longitude: -2.428719
Batz sur Mer Monday all year and Friday only July and August City Center.
Night market on Tuesdays 12, 19 and 26 July and 9 and 16 August. In the main street: musical entertainment and on-site catering.
(Latitude GPS: 47.277641 | Longitude: -2.479422)
Le Croisic Thursday (all year round) Place Dinan and Tuesday, Thursday and Saturday during the summer.
(Latitude GPS: 47.292739 | Longitude: -2.510099)
La Turballe Wednesday and Saturday Rue du Maréchal Juin (Latitude: 47.350006 | Longitude: -2.514406)
Kerhinet Thursday from July to September (GPS Latitude: 47.364372 | Longitude: -2.349013)
St Lyphard Winter Tuesday, Thursday, Saturday: a few days
endeurs (small market) Bourg de St Lyphard (GPS Latitude: 47.397123 | Longitude: -2.309836)
Piriac sur mer Tuesday and Saturday from 15/09 to 15/06; Monday, Wednesday and Saturday morningsfrom 15/06 to 15/09
(Paul Vince Square, 44420 Piriac-sur-Mer, (GPS Latitude: 47.379336 | Longitude: -2.547595)
Herbignac Wednesday all year round: (GPS Latitude: 47.44471 Longitude: -2.29895)
Penestin Sunday all year round; Sunday and Wednesday in summer (GPS Latitude: 47.4833 Longitude: -2.4833)
The local markets
Le Croisic Friday morning in summer
Kerhinet Thursdays from 9h to 18h from 7 July to mid-September 2016 (local products and crafts, possibility of lunch on site).
St Lyphard Every Tuesday afternoons summer market from July 14th to August 25th, from 3pm to 7pm.
Herbignac Tuesdays from 7pm to 10pm from July 5th to August 30th, Château de Ranrouët.
For more atypical markets, the Kerhinet to Saint Lyphard market stands out. Organized every Thursday of the summer, it runs throughout the day and offers catering and musical entertainment. It's also an opportunity to discover the marsh and its traditions , located in the heart of the cottage village of the Regional Natural Park of Brière, all in a country and typical atmosphere.
Also the market of Ranrouët in Herbignac, every Tuesday. It offers a night market with local products. We take advantage of this market to be carried away in another world by strolling in the alleys in the heart of the ruins and historic stones. With its musical animation, this market invites to the change of scenery and the originality and the barbecue is even made available! Not to be missed.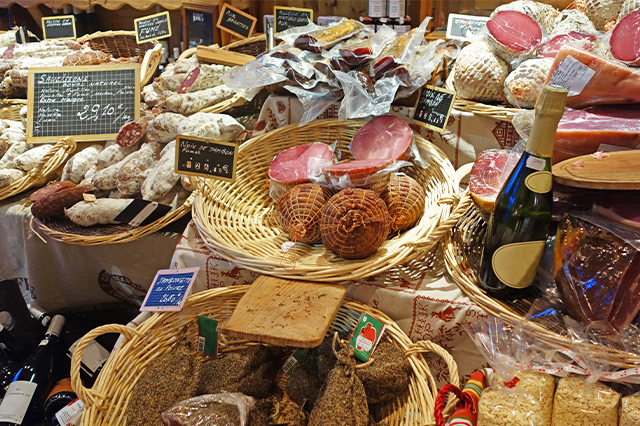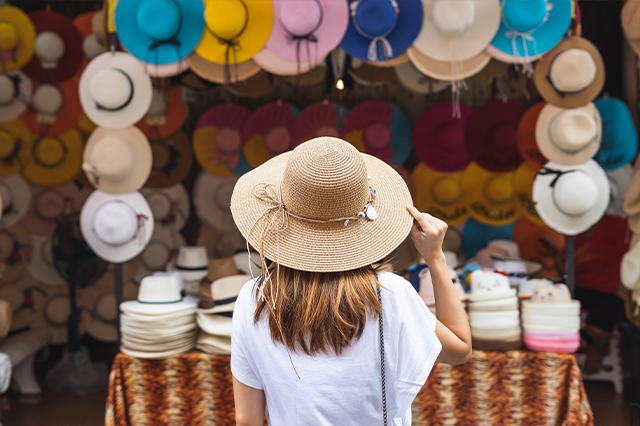 Art craft markets
Le Croisic Artisan market, Mondays in July and August from 9pm to midnight.
La Turballe Wednesday from 18:00 in summer.
Piriac sur Mer Handicraft market, in July and August, Thursday from 19h to 23h
Quimiac July and August: Wednesday morning + Saturday 09 July and Saturday 13 August from 10h to 21h
Ideas of flavors